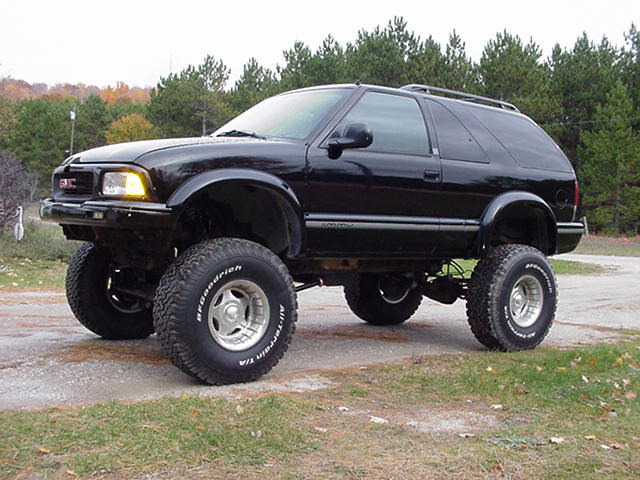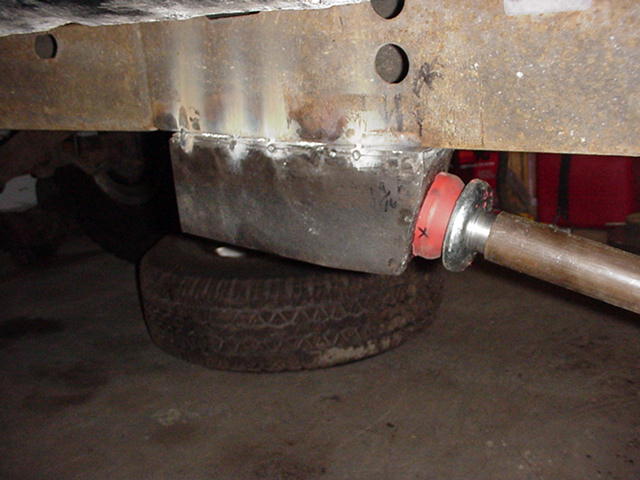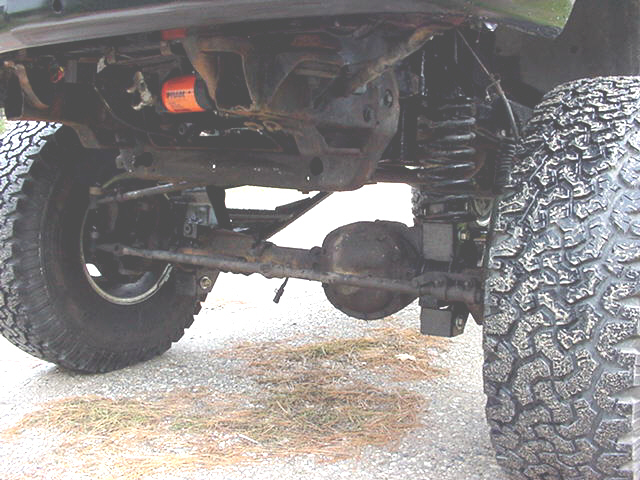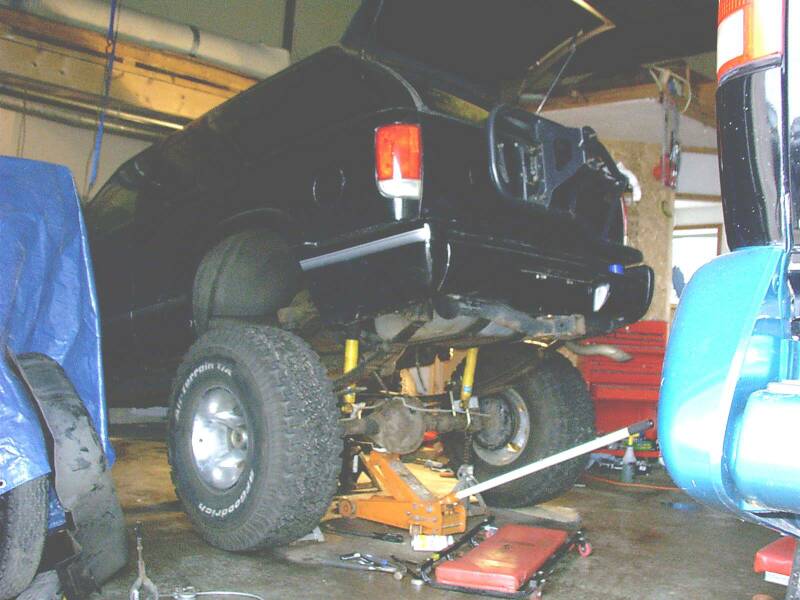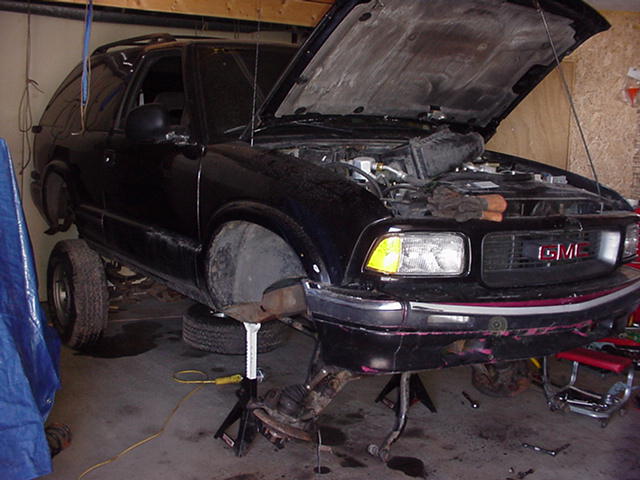 Click on the thumbnails to check out the different stages of the build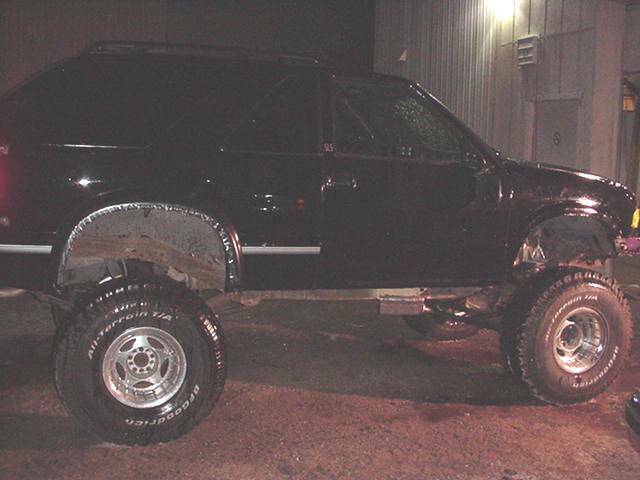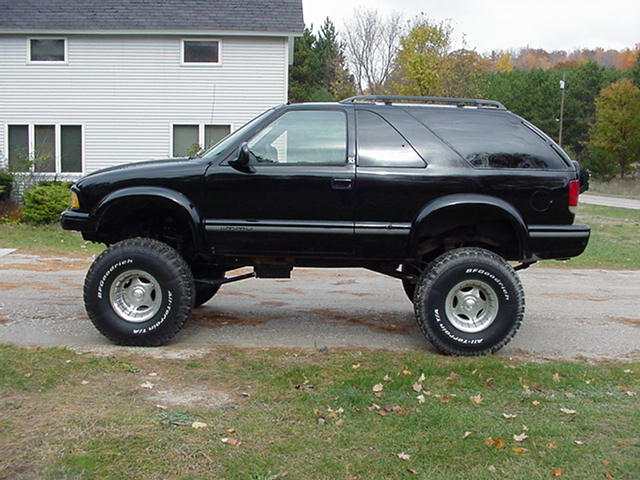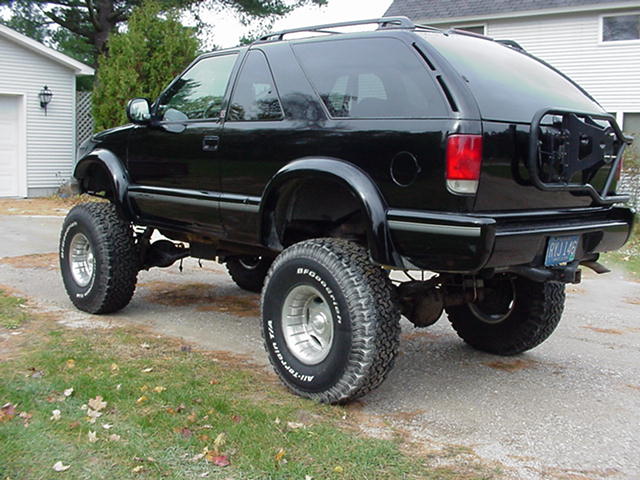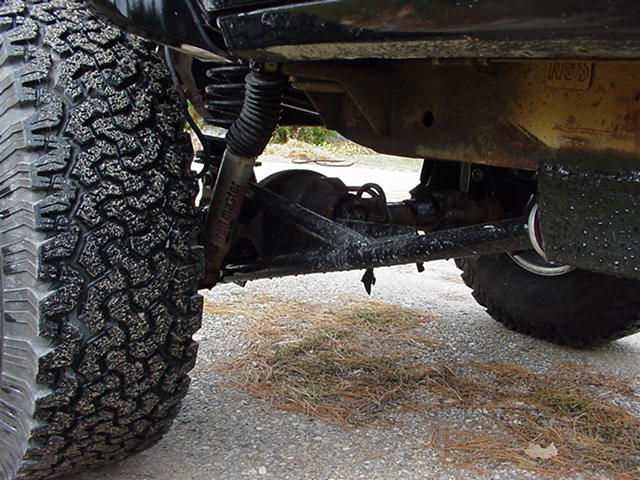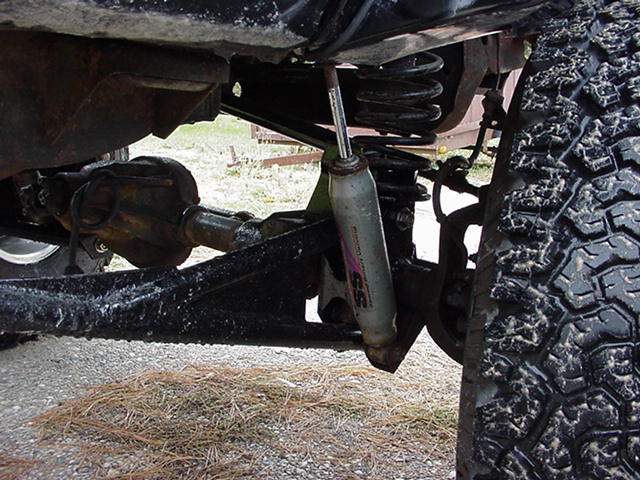 Since it's completion I have driven this truck regularly and racked up 45,000+ miles with no problems.  The truck has always driven straight and true.  With 4.56 gears in both pigs it drives just as well as stock.  70-75 MPH on the freeway is not a problem.   The truck is VERY stable at speed and never sends any feedback to the drivers seat that you are sitting on about 11"s of lift and 35s.  If you could somehow get someone into the drivers seat with out them realizing the truck was highly modified, they would have a hard time telling it was at all.

All together the project took about 3.5 to 4 months to complete.  Nearly 6 weeks of that were straight  fabrication alone.  The amazing part of this build is the cost.  Not counting the tires and wheels, the grand total for materials, parts, DOM, misc this and that, only came to around $500!  It's amazing what you can make out of spare parts laying around and collecting in the corner.  That of course is not putting a price on the 100s of endless hours put into this build.